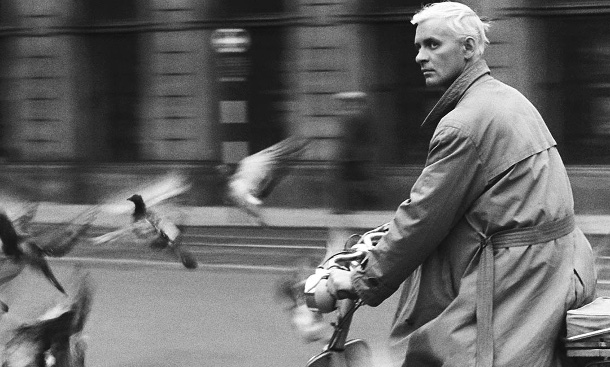 Martin Scorsese knows his stuff. He has seen more films than seems humanly possible for such a prolific filmmaker. Innocent Sorcerers is one of his recommendations from Andrzej Wajda's collection, a romance film which has been beautifully photographed and now restored to show all its detailed creative camerawork. You can see that this is a stepping stone to the
Before
… trilogy by
Richard Linklater
and many other simple, character-driven romance pieces. Wajda is aided by the screenplay written by Jerzy Andrzejewski and Jerzy Skolimowski which has created two intriguing, dynamic characters that blend but also clash in scenes that are bleeding sexual tension.
Bazyli (Tadeusz Lomnicki) may get all the attention from the women but he's bored of it, discouraged by their keen dispositions that make it far too easy for him. In the opening, we see him refusing to open up to a girl who seems "nice enough" but there's no fun in the game for him. He easily charms a young journalist to get her number and has a girl fall in love with him early on but there's no passion, no repartee, no connection or sparks. That is until he meets lovely Pelagia (Krystyna Stypulkowska) in a bar where her looks are causing quite a stir. What follows from there is his first connection in ever and possibly a word, a theological virtue, that he's never felt before. There they argue back and forth, him suffering from the keen disposition that puts him off the many other girls, while she acts calm, cool and distant, playing with his every emotion with every sentence.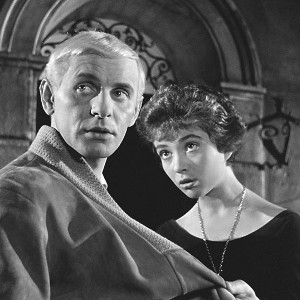 These performances have a real connection, there's so much tension between them that it feels like the actors really desired each other, playing off that by never giving in to their inhibitions outside of the film itself. That or they're incredibly talented (it's probably the latter). Little moments, monologues or touches are broken down by her who continually taunts and teases every little affection he shows. Their relationship seems volatile, ready to erupt and collapse onto a bed and give in to their desires. But that would ruin the game. Wajda wills us into wanting to see more, for them to feel more, for them to give in like most would. Both have the respect and discipline to string each other along, never folding to the other's entire will.
Images are captured in a beautiful, stark black and white that shows Poland in heavily romantic way even though they both talk about travelling: Italy, Paris, America. There's romance for the world and there's romance between them which the cinematography captures in every moment. Lingering, long takes allow the actors to let the material breathe. There are gorgeous images captured including an impressive moment on a scooter dashing through the city in a not-really-a-chase sequence. It hardly feels rehearsed even though Pelagia says that she can't remember her next line, that feels improvised and a real thing she'd say.
Romance is engrained into this film, it's also infectious, it's hard not to be romantic about such a romantic film. Moments are beautiful, heartfelt, real; oozing and teasing with the sexual tension between the two leads as well as the possible future of acceptance. Real relationships may not come down to wild strawberries but Wajda's world does. The jazz soundtrack plays a huge role in the film, playing the night away like Bazyli and Pelagia. This is a prime example of masterful European filmmaking, beautifully restored and magnificently created with the few exceptions of poor technical work: silent coughs, mismatched drums. Everything else in the film is done superbly well by a director who knows his craft.Innocent Sorcerers only suffers from a few of the technical hitches but don't be put off by them as everything else is wonderful work. You also get to see Roman Polanski popping up in a pretty minor role.